As we begin to get older, it can become harder to keep up our way life, for both ourselves and our loved ones. Most of us will have to face the prospect of looking after our elders at some point in our lives. It makes sense, therefore, to consider the importance of elderly care, and how to go about it.
Home Care for the Elderly

It's difficult when you begin to notice your elderly loved one is beginning to struggle with tasks that were not so long ago easy and straightforward. The aim is to restore the sense of independence and agency your loved one had earlier in their life, not to take it away from them.
Both physical and mental problems are likely to develop as we get older. Physical problems can make it harder for your loved one to get around the house unaided, dress themselves, driving cook and clean for themselves, and increases the risk of a fall or injury. Mental problems can cause similar issues and become especially problematic when combined with physical problems.
Services include:
Housework Assistance – Whether the care receiver is not physically able to do the task themselves, or simply finds it too tiring, our support workers can provide that extra helping hand with general day-to-day tasks.
Shopping Service – Our support workers provide assistance with shopping, whether it's weekly groceries or medication.
Laundry – Ensuring your loved one is in freshly cleaned clothes is vital to their wellbeing. Our home care services offer laundry as part of the package.
Routine – A morning and evening routine is important for the care receiver to be content and relaxed, this includes getting up out of bed in the mornings and also going to bed of an evening.
Helping with these few simple tasks will cause a huge improvement to your elderly loved one's life, giving them the independence to feel like themselves again.
How to Care for Your Elderly Loved One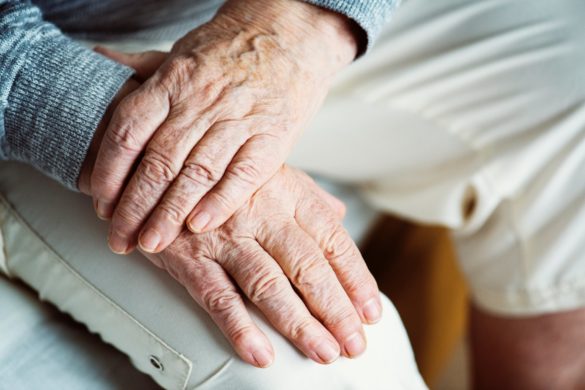 Whether you're choosing to take the care of your loved one into your own hands, or to hire a care agency to do it for you, it's important to know how to care for the elderly.
The most important thing is to plan ahead and discuss the need for care with your loved one.
You must make sure they understand that, although you're going to help them care for themselves, this is only to help them live their lives independently and to the fullest.
Safety in the Home

It can be quite easy and simple to make a home safer for someone who is prone to falls. When you consider that this may prevent the serious injury of your elderly love one, it's clear that the small amount of effort required to safety-proof a home is nothing compared to the benefits.
Make sure the home is clear of all fall, trip and slip hazards.
Consider adding grab rails around bath and showers, and handrails near the toilet
A stair lift can help prevent falls and troubling climbing/descending stairs
Special smoke alarms for those hard of hearing can be installed
Special utensils can be purchased for those with arthritic or Parkinson-affected hands
Quality Care Commission
Intercare is regulated by the Care Quality Commission. They monitor, inspect and regulate our services to make sure they meet fundamental standards of quality and safety.
Intercare has a dedicated service manager who is registered with the Care Quality Commission.
Registered persons have legal responsibility for meeting the requirements in the Health and Social Care Act 2008 and associated Regulations about how the service is run.
A registered manager is in place and has been since 2010. Intercare was rated "Good" across all areas from their latest inspection – September 2016.
About Us:
Intercare Community Support Ltd was established in 1995 and has been providing quality Home Support to service users in the Coventry area on a year-round basis.
The agency was set up with the ethos of providing exceptional support from trusted, trained staff whilst offering an unrivalled continuity of care.
The agency is owned and managed by Beverley Jenkins, she offers a wealth of experience which has enabled her to successfully build the agency to the highly regarded status that it holds today.